Welcome to South East (S.E.) Options Consulting.
We offer occupational health and safety services to South East Saskatchewan. Our office is located in Estevan, however we do offer onsite testing as well. Recognizing a need for health and safety programs in the community, S.E. Options was founded in 1996 by Garry and Lynn Tedford. We began as a service for the cross border trucking industry (DOT), and have since evolved into a one stop shop for health and safety services. S.E. Options is the longest running business of its kind in the Estevan area and continues to be a locally owned and operated, family business. In 2019, Garry and Lynns daughters took the reigns with Tara being owner and Launa helping with management. Both ladies have worked as technicians at Options for many years.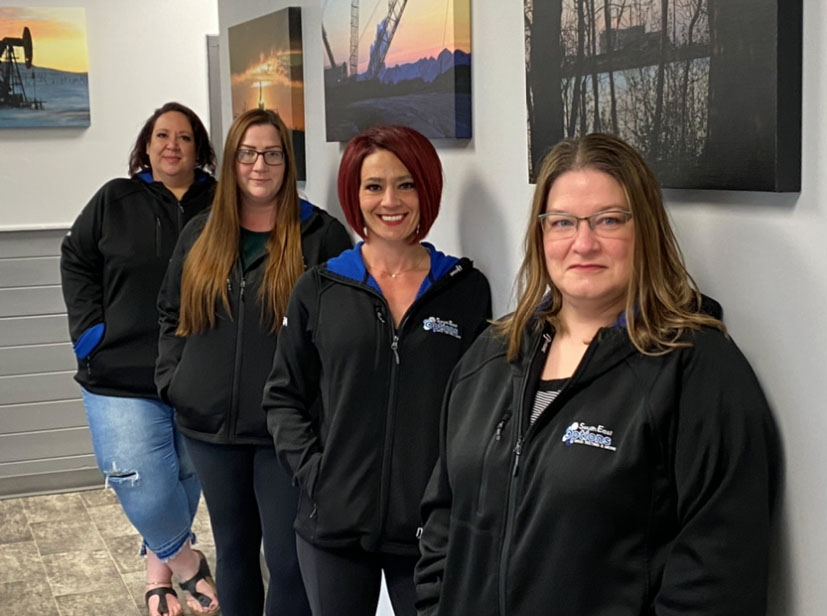 Why do drug testing?
Drug testing is done for a variety of reasons. Those reasons can include pre-employment, annual/surveillance, post accident/post incident, follow up, reasonable cause (suspicion) or private testing for personal reasons. DOT (Department of Transportation) is mandatory for all cross border drivers for all reasons as well as mandatory random testing.
Alcohol and drug abuse create significant health and safety hazards. Pre-employment testing can help prevent hiring individuals using illegal drugs. Employers have the right and duty to provide a safe and drug free work environment, especially in safety sensitive positions. A drug and alcohol policy, when implemented, can also help to deter employees from using and abusing illegal substances. The cost of drug testing is usually minimal compared to the cost of employing drug users. Studies show employees that use and abuse drugs are more likely to have missed work days as well as a higher risk of accident. Substance abuse takes a huge toll on productivity.
Please don't hesitate to give us a call regarding any questions or concerns and/or to book an appointment.
Mobile & Onsite Testing Available!